2016 Search for Miss Teenage Canada has officially begun!
As Day 2 at Miss Teenage Canada is coming to a close, it's time for me to update you all! It's been absolutely amazing so far, and there's definitely going to be more great memories to come!
Early Sunday morning, I boarded the flight to Toronto from Calgary  with several pageant sisters from the area. We arrived in warm, sunny Toronto shortly before 2:00, and met up with a Chaperone, more pageant girls, and Sarah, Miss Teenage Canada 2015. We quickly ran (well, as quickly as a girl can run in 4 inch heels, dragging two suitcases and an evening gown) to catch the Hotel Shuttle. I'm pretty sure we beat the record for the amount of luggage that was able to be shoved into that tiny shuttle!
Upon arrival at the hotel, we went up to the Holliday Inn's Conference Room, where we then met the other delegates from across Canada! We then got assigned our roommates, and room numbers. I was paired with Jordyn, Miss Teenage Brandon 2016 (Manitoba). We get along very well, I am so happy I was paired with such a sweet, kind-hearted roomie!
After we were finished unpacking, we came back at 7:00pm to the attend the Welcome Party for the 2016 Search for Miss Teenage Canada, where we also met many of our sponsors! I had so much fun tasting gourmet walnut chocolates, trying my hand at mini golf, checking out the archers bow, and more! We finished off the night with a golf competition, pizza, and cake! Right now I would like to take a minute to thank our amazing sponsors for the 2016 Miss Teenage Canada Competition! We'll be visiting many of these places later in the week, stay tuned for more blog posts to come about that!
Sweets Canada
My sweet tooth brought me here first, but it was the exquisite chocolates that got me to stay! This Canadian Retailer is known for its specialized chocolates that are unique from the majority of others on the market.
Gourmet Chocolates, Edible Flower Chocolates, and Q'Bites are just some of their best selling products.  Wait what, did you say EDIBLE FLOWER CHOCOLATE BARS???!! I got to try the Matcha Green Jasmine Petals Dark Chocolate Bar.  Take it from me, it was SO GOOD. It was the perfect blend of dark chocolate, Matcha Green tea and real Jasmine flower petals. Sam Dhutia, CEO of Q Foods Canada, the parent company of Sweets Canada, was at the party doing chocolate tastings. I enjoyed a very informative and delicious chocolate tasting exhibit –  I strongly encourage you to check out the many other tasty flavours at the website linked above and for more info on these cool treats!
Sweets Canada is on Twitter @SweetsCanadaCA and so is their parent company Q Foods Canada which tweets from @QFoodsCanada
Archer Dental
With all the yummy chocolate I'm going to be eating, there has to be a way to keep my teeth looking and feeling pearly white and clean!Luckily, there were many high quality Oral B traveler's toothbrushes specially monogrammed from Archer Dental because they care about our oral hygiene when we're away from home competing for a crown. Thank you Archer Dental!
Nuvango
After visiting the chocolates, my eyes were immediately drawn to the colourful shirts and leggings at the Nuvango table. It was like they were calling my name! This Canadian brand is a closet must-have. A few days ago, we toured the Nuvango Headquarters, right here in Toronto.  I really enjoyed it, I learned so much about the clothing and design industry!
#nuvango #nuvangostyle
V.P.I. Canada
Next I picked up my free pair of designer sunglasses from V.P.I. Canada. There were so many killer designs to choose from, it was hard to only choose one!
I found my pair of Pearl Brown Clubmaster Sunglasses for sale online for $28   plus shipping and handling. Thanks VPI Canada, I love them!
Rimmel London
Rimmel London provided a surplus of products for the girls' welcome bags. They set up a make-up station with lots of extras. A lot of fun happened here throughout the evening. Find the team on Instagram & Twitter: @rimmelllondoncan, and on Facebook: https://www.facebook.com/RimmelLondonCanada
Hashtagio
Hashtagio is a Social Media Aggregator and User Generated Marketing Platform that was at the show collecting the masses of pictures we took tagged with the #MissTeenageCanada2016, and then projecting it live at the party!  They also made a single feed URL to which our parents and friends can subscribe to follow along in real time as we experience all the different activities here in Toronto,to make things simple, easy and efficient.  So if you want to be first to know what we've been up to, Hastagio has you covered!
Sally Hansen
Can a girl love anything more than clothes and makeup? The answer is yes! Sally Hansen provided products for gift bags and handed out products at a make-up station at the welcome party. Thank you Sally Hansen!
Instagram & Twitter: @sallyhansenca
Golden Glamour Goddesses
Thank you GGG for sponsoring us ladies with a body butter that helps preserve spray tans!
Bradlee Ryall Golf Academy
Another super fun exhibit at the Opening Night Sponsors' Party was from Bradlee Ryall Golf Academy which teaches golf lessons at six golf courses west of Toronto. Here at the party there was a live mini golf attraction set up for us to practice our putting. I've only played golf a couple times wen I was younger, so it came as quite a surprise when I hit my ball super close to the hole! Maybe all that practice on the Wii is finally paying off 😉  We'll be going there later this week for golf lessons, I am so excited!
Archers Arena
At the party there was a bow and arrow (with a giant marshmallow on the pointy end) and we all took turns trying to hit

a paper target that was setup in the ballroom.  We'll be playing Archery Tag at Archers Arena very soon. Look on the hashtag #archerytag for some cool pics!
Instagram and Twitter: @archersarena
 Bata Shoe Museum
On Tuesday, we visited the Bata Shoe Museum! I learned so much about the evolutionary footwear trends from around the world, and saw many pieces unique to that museum only, including a prototype of the Basketball Player Shaquille O' Neal's Timberlands!
Twitter: @batashoemuseum  #batashoemuseum
Fish'd By EDO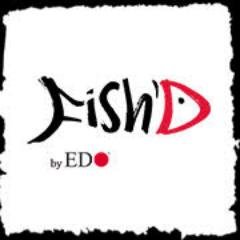 After finishing #thefitbodyproject workout, I was starving! Luckily, Fish'd by Edo brought us a lunch that was both yummy AND nutritious. Thank you!
Instagram/Twitter/Facebook: @fishdbyedo
Yogen Fruz
Yogen Fruz gave us each $15 coupons that were included in the Miss Teenage Canada 2016 gift set.
https://www.facebook.com/yogenfruz
https://twitter.com/yogenfruz
https://www.instagram.com/yogenfruz/
Storia PR Inc.
Daphna and Karen Nussbaum from Storia PR in Toronto are going to be a part of the 2016 Search for Miss Teenage Canada experience and will be retweeting and amplifying much of the media we make, everywhere we go. Thank you ladies, your work is very much appreciated!
https://www.facebook.com/storiapublicrelations
@StoriaPR,  https://twitter.com/StoriaPR
https://www.instagram.com/storiapr/
These are all of our wonderful sponsors for 2016 Miss Teenage Canada! I want to say a big thank you on behalf of all delegates for your generous sponsorship!
Love,
Rachel